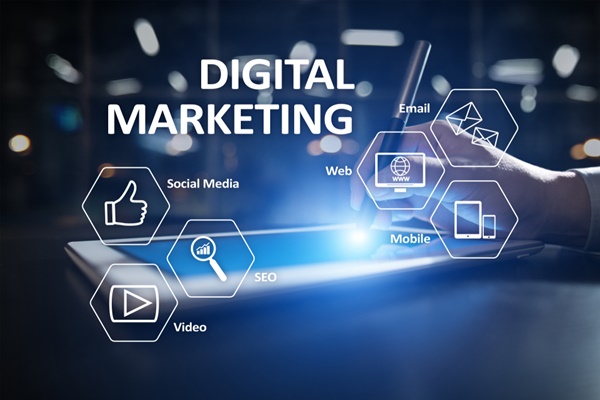 The economy is facing countless difficulties this 2020, making it harder for businesses to grow and make profits. The same situation applies to the digital marketing industry, where many companies are thinking of starting a new campaign through outsourcing.
Outsourcing to an SEO company in Singapore is an excellent idea if you need help in managing a digital marketing campaign. You can outsource your digital marketing services to any SEO company that you prefer, thus giving you more opportunities to diversify your campaign with the help of a professional.
When it comes to digital marketing, you have two options: outsourcing or in-house recruiting. Outsourcing is the act of hiring a company to do services for you, while in-house recruiting refers to employing people for your business. Both have their pros and cons, and none of them is inherently better than the other.
However, if you want to come up with effective marketing strategies, you have to choose between outsourcing and in-house recruiting. The better choice will depend on your goals, needs, and budget.
To find out whether outsourcing or in-house recruiting is the ideal choice for your business, let us take a look at some of the pros and cons first.
THE PROS AND CONS OF OUTSOURCING
Outsourcing to an SEO company is a brilliant idea if you have little to no knowledge of digital marketing. Compared to hiring new employees and building a marketing team, outsourcing is less time-consuming and more affordable in the long run.
Since you can hire any digital marketing company in Singapore, you have all the time in the world to choose the best one for your business.
However, choosing just any SEO company is not enough. You need to look for a company that is guaranteed to meet your realistic expectations and goals. In that case, start by creating a budget plan to look for an SEO company with affordable services or packages. More importantly, plan your goals and hire a company that is guaranteed to help you succeed.
PROS:
1. WORK WITH EXPERIENCED MARKETERS
The best part of outsourcing is the opportunity to work with marketers who have years of experience in the field of digital marketing. You could hire an experienced marketing expert for your company, but the results are different if you outsource to a highly trained SEO company.
2. UTILISE ADVANCED TOOLS AND SOFTWARE
Trustworthy digital marketing companies should be using advanced SEO tools and software. Luckily for you, outsourcing grants you the ability to utilise such tools for your marketing campaign. By outsourcing to an SEO company, you can gain access to some of the latest tools and software.
3. OUTSOURCING IS COST-EFFECTIVE
Compared to in-house recruiting, outsourcing is less expensive. Sure, outsourcing is still costly, but the results are worth the price, especially if you consider the long-term benefits of digital marketing for your business.
CONS:
1. CHOOSING THE WRONG AGENCY CAN HARM YOUR BUSINESS
Unfortunately, choosing the wrong agency will only put your business at risk of losing money. As such, when it comes to outsourcing, you need to find the perfect digital marketingagency that will meet your demands based on your goals and expectations.
2. LACK OF CONTROL OVER YOUR MARKETING
Most major business strategies are up to you. However, other aspects of your marketing campaign are in the hands of the SEO company. You can relay your objectives to the company, but the rest will depend on the skills and experience of the marketing professionals.
THE PROS AND CONS OF IN-HOUSE RECRUITING
If you want to have total control over your marketing campaign, then consider in-house recruiting instead of outsourcing. With in-house recruiting, you can hire new employees to be a part of your designated digital marketing team. However, you have to think about your budget if you want to recruit a team of marketers since hiring is much more expensive than outsourcing.
PROS:
1. YOU HAVE TOTAL CONTROL OVER YOUR MARKETING CAMPAIGN
Compared to outsourcing, you have so much freedom to explore if you decide to build your very own digital marketing team. Instead of relying on the services of an SEO company, you can implement your preferred marketing strategies as you please.
2. ENCOURAGE COMPANY GROWTH
If your company lacks experienced digital marketers and SEO specialists, now might be the time to encourage growth in the workplace by building a new marketing department. Hiring digital marketing experts will open more opportunities for your company in the future. Consider recruiting SEO specialists for your business if you want to expand your range of services.
CONS:
1. HIRING IS MORE EXPENSIVE THAN OUTSOURCING
With outsourcing, you will hire just one company to do your marketing. But with in-house recruiting, you need to hire maybe three or more people who excel in digital marketing. As a result, in-house marketing is usually more expensive than outsourcing.
2. YOU NEED TO HIRE THE RIGHT PEOPLE
Similar to outsourcing, you need to hire the right people who can provide your company with excellent results. On the downside, choosing the wrong candidates will also result in less satisfactory results for your digital marketing campaign. For that reason, you must take your time when examining the most suitable candidates out of your list, so your digital marketing campaign has better chances of succeeding.
CONCLUSION
Outsourcing to an SEO or SEM company seems like a fitting choice for businesses that need a cost-effective way to maintain an online presence. On the other hand, in-house recruitment is perfect for companies that want to open more room for opportunities.
Think carefully about your decision and try to get in touch with an SEO company in Singapore so you can find out whether outsourcing or in-house marketing is the better option.