News
How to prepare for CBSE Class 9 first term?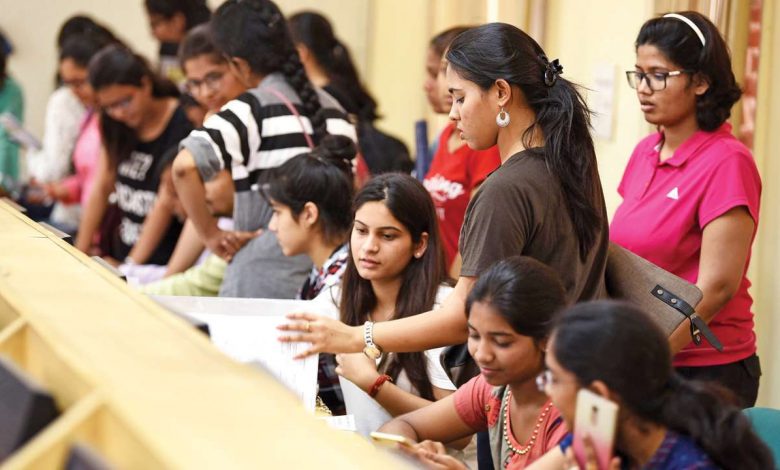 Introduction 
The term exams of 9th grade are just around the corner and hence students are buckling up to score as much as they can. Although, grade 9 students need to prepare themselves for the term exams. These examinations help students determine where they stand in terms of knowledge and also aids students in realizing their weak points. Consequently, students need to take these examinations as trial ones to get good practice, and for that students require strong focus with a dedication to work hard towards achieving high scores. 
Altogether students must take the grade 9th exams seriously and prepare vigilantly to score high marks. It's also vital that students go through such examinations to get an idea of how the board exams will be and discover their capabilities. 
8 important Preparation tips for the first term of 9th 
Make sure you know the syllabus 
The first step of a student preparing for their 9th term exams is to read and get familiar with the syllabus. Students must know beforehand as to what topics will be asked in their exams. It is suggested that students should make a list of the chapters or units that will appear in the exams and tick them out after learning the entire unit. This is a good way to keep a track of how much a student has completed learning. Also, by doing this, grade 9 students can get a good idea of what all chapters need to study and firmly stick to them until the exams are over. 
Treat each subject differently 
Students need to know that all subjects require various kinds of abilities and thus their preparations should also be different. For example, a subject like maths needs students to accurately solve and calculate questions whereas an English subject requires students to focus on grammar and coherent writing skills. That's why students make a list of formulas for maths and science whereas on the other hand practice writing essays for English. To put it simply, students must prepare for the term exams thoroughly and according to the requirements only. This will make things manageable and easy for students to study. 
Learn from NCERT books 
It is suggested that students should refer to books like NCERT while getting ready for their exams. These books describe all topics in a clear and simple language for students to easily comprehend. Not only the NCERT books are understandable but also are available in other languages like Hindi too. Plus, these books have brilliant sample exercises and questions for students to practice before solving past papers. Students can look for CBSE Class 9 Sample Question Papers on the net to get the PDF. Usually, students of higher grades and above also refer to NCERT textbooks to briefly refresh the basics again which proves that these books are relatively helpful for all grades and students should take advantage of them. Hence, NCERT books are ideal for students who wish to score excellent marks and also ace their board exams. 
Try solving papers as much as possible 
It's quite evident that without solving questions a student cannot learn how to answer them and thus will be unable to do so in the term exams as well. This is why students must realize that solving papers from the former years is best to improve their answers. Neglecting past papers will only result in a bad score that students should certainly avoid. 
Develop the habit of answering 
A common struggle that every student faces is to get habitual answering similar types of questions since they seem rather confusing. Therefore, grade 9 students mustn't be doubtful whenever they answer problems. To resolve this issue students must develop a habit of answering questions which can only be done after referring to textbooks and understanding the style or format of answers. Once a pupil clearly understands this, it will be very easy for them to follow the same in all their exams. 
Get adequate rest and sleep
One of the most crucial things that students need to permanently keep in their mind forever is to always get an adequate amount of sleep and rest. If students lack sleep and proper rest, they tend to lag since they are unable to remember. This is because sleep deprivation can lead to loss of learned memories and thus the extra hard work that was put in by the student goes to complete waste. So, it's extremely significant that students value their sleep and rest as well, however, it is not recommended that students get lazy or keep relaxing and do not bother studying. students should maintain a balance between studies and rest, only then students would be able to score high marks easily. 
Brush your basics regularly 
Lastly, it's recommended that students should keep revising to retain their basics since they are key for understanding topics and thereby solving questions related to them. However, even after constant reminders, several students forget the basic concepts of the previous chapters. students should note that if they fail to recall the knowledge of former grades, it can become difficult for them to understand. So it's best if students revisit their past textbooks from time to time and remember them for a longer period. 
Conclusion 
All in all, grade 9 students need to understand the relevance of these examinations. As students get promoted to grade 10th, students who have scored well in their previous term exams are more likely to ace the board exams. This is simply because the students worked hard in learning the fundamental concepts and building their solving skills to score high marks. The 10th examinations are extremely important for students and thus, they should start preparing for them from grade 9th itself to easily score a high percentage in the final exams. The mentioned tips and methods are suitable for students to get good grades in their term exams and will also aid them to efficiently study for other important entrance exams and tests as well.