Technology
How will Commercial Robots Influence the Working Environment?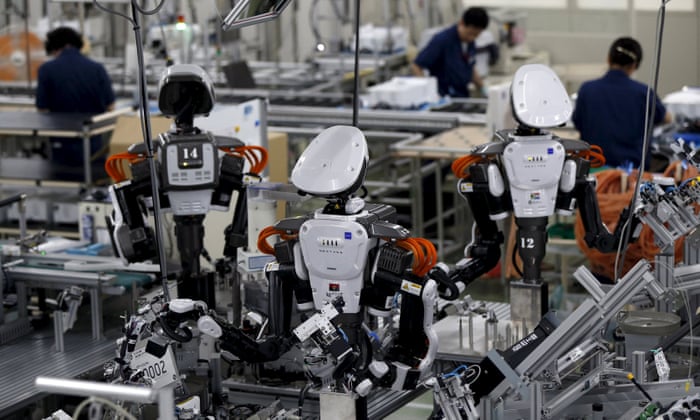 Commercial robots have been dominating processing and manufacturing tasks in different industries. With researchers predicting massive growth in the industry, various industries are now incorporating robots within their operations.
Many sectors today are optimistic that robots will help establish automation in the future. Commercial robots are ideal because they can shine in work environments dominated by manual operators. They can also be implemented to execute manual tasks more accurately. Read on to understand the applicability of commercial robots in the working environment
Commercial Robots are Safe
Commercial robots have various safety features allowing manual workers to operate around them without getting injured. Some industries that previously rejected the significance of commercial robots are struggling to keep up with the growing competition in the market. As a result, they are now in the process of implementing robots in their work environments.
Robots execute tasks more effectively and efficiently than human workers with minimal and sometimes no supervision. Let us discuss some of the areas where you can deploy commercial robots.
Commercial Robots for Pick and Place Tasks
Manual pick and place tasks are some of the recurrent chores that manual workers execute in the working environment. Not only are they tedious, but they are also repetitive and prone to errors. They involve frequent physical movements that can increase the risk of injury in the workplace. This is where commercial robots become necessary.
These machines can work continuously for hours without getting distracted or tired. Pick and place applications are ideal for first-time commercial robot users. Pick and place robots are designed to pick and transferring items from one place to the other.
Material Handling
The material handling sector is one of the most dangerous in the working area. Incorporating commercial robots in this application helps automate the most strenuous, dangerous, and tedious tasks within a production lone.
Material handling robots come in handy to improve the efficiency of a production line. They also facilitate the prompt provision of high-quality products to ensure that customers are satisfied. Material handling includes different tasks in the working environment like transferring and packing products and machine loading.
When choosing material handling commercial robots you want to consider payload and speed, end-of-arm tooling, and grippers. You may also want to consider other factors depending on your tasks.
Assembly Line
Assembly line robots help execute lean industrial tasks and have improved production capacity within the manufacturing area. These robots ease dull and strenuous assembly line tasks and improve consistency and speed. You can customize end-of-arm tooling for each machine to fulfill manufacturing needs. You can even incorporate extra features such as robotic vision to enhance the efficiency and accuracy of sorting identifiers.
Finishing Tasks
Manual workers use tools to execute finishing tasks. It is worth mentioning that these tasks need a tremendous amount of force to allow their execution. Vibration generated by these tools can be harmful to the manual workers. Adopting a commercial robot for these tasks enhances accuracy while eliminating repetition. Robots also reduce the force needed to execute finishing tasks. Commercial robots can learn through manual or computer-generated programming
Palletizing
Industry palletizing involves unloading and loading boxes and fragments from pallets. Palletizing commercial robots can ease the execution of these tasks in various sectors like manufacturing, shipping, and food processing. There is a wide range of robotic palletizers that come with different payloads and reach.
The availability of different end of arm tooling facilitates flexibility of different types of palletizing. The options available include bag grippers that come with a unit and support for the same at the base. Suction and magnetic grippers on the other hand can handle more ridged units and grasp them from the top. Palletizing facilitates uniformity of unloading and loading processes.
Commercial Robots can Execute Multiple Tasks
Commercial robots are critical in the working area because they can facilitate the execution of a wide range of tasks. They are flexible, can be reprogrammed, reused, and reconditioned to reduce capital inputs. Due to these factors market trends are evolving with companies in different sectors deploying these units within the working environment.