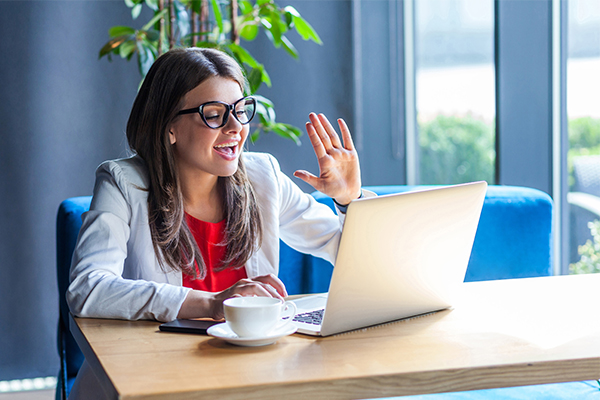 When it's time to head off to college, many young people don't know what they should choose for a major.  Most smart people look for a job that promises a good job in the end.  That can be really hard to predict.
The next best thing is to follow your passion. Many people who enjoy tinkering with computer hardware and actually physically building a computer might go to school to get a degree in computer science.  Others who find building software applications also get a degree in computer science.
But there is still the uncertainty of actually finding a job.  Fortunately for people who are computer techs, the Bureau of Labor Statistics predicts that computer science jobs will increase by 15% through 2022.
How to Find Those Jobs
The easiest, quickest, most efficient way to find a job in computer science is to attend a virtual career fair.  People who have completed a certificate program or earned a degree in computer science should not waste time at general job fairs.
The virtual career fair will be totally focused on one area.  It could be nursing, or travel, or any number of industries.  The virtual career fair that is focused on information technology is the best way to find a job that fits the applicant's skills and interests.
What Happens at a Virtual Career Fair
Unlike a physical career fair, a virtual career fair doesn't require applicants to show up in person.  This is a great advantage for people who are so proficient in using computers.  They will have no problem following the format of a virtual career fair.
Some virtual career fairs require applicants to post their resumes before the date of the career fair.  This gives companies a chance to choose the best candidate.  Other virtual career fairs expect to collect resumes during the event.  Still, other companies have their own resume form that they prefer that applicants use.  Either way, a virtual career fair will require that you have your qualifications in order and ready to share with hiring personnel.
At the beginning of the fair, an applicant might see a live video presentation talking about the computer/IT industry.  The hosts will want to talk about the future of IT jobs and welcome candidates to the fair.
Then there will probably be a screen showing all the companies participating in the virtual career fair.  Since this is a computer career fair, applicants can expect to see very professionally produced "booths."  There will probably be a part of the site where candidates can view every booth's welcoming board, and plan which booths the candidates would like to visit.
A Great Idea
Virtual career fairs are a terrific way for techy people to find a good job.  Since the career fair is virtual, it is open to people all over the globe.  Candidates who are looking to move somewhere else can talk to people face-to-face over video interviews.  Employers get to see applicants without having to fly them to the corporate office.  Virtual career fairs are a win-win for both employers and candidates.