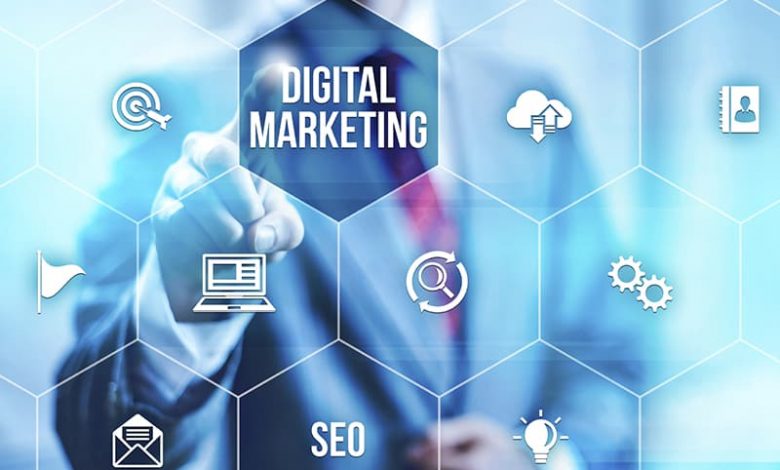 In Singapore, most small to medium-sized enterprises (SMEs) and large companies implement digital marketing strategies. It allows them to promote their businesses with a wide range of services, such as SEO, content marketing, and more. For such reasons, it comes as no surprise that digital marketing is a pillar of innovation in Singapore.
On the downside, since so many companies are establishing digital marketing campaigns of their own, that means the competition is getting tougher to beat. You can launch a marketing campaign too, but you also have to compete against hundreds of other businesses.
However, the most difficult challenge of all is managing a digital marketing campaign.
THE DIFFICULTY OF MANAGING A DIGITAL MARKETING CAMPAIGN
Despite being common for companies in Singapore to utilise digital marketing strategies such as SEO or social media management, not many people are familiar with digital marketing itself. Not surprisingly, you will see a lot of owners partnering with an SEO company in Singapore for help.
Working with an SEO company in Singapore is an excellent choice, no doubt. You can gain knowledge of SEO and social media marketing. Not to mention, with a digital marketing agency to help you, your chances of success are a lot higher compared to working all by yourself. But if you want to get the best results out of your digital marketing strategies, you need to be aware of the many mistakes that you could encounter when managing your campaign.
Here are some of the most common digital marketing mistakes in Singapore.
5 COMMON DIGITAL MARKETING MISTAKES
1. SETTING UNREALISTIC GOALS
Many people make the mistake of envisioning unachievable goals. When it comes to digital marketing in Singapore, it is no different. You might set unrealistic goals that are either unreachable or require years of progress before you make any significant results.
There is nothing wrong with setting high goals. However, you need to measure your performance and make an educated guess about whether or not you can achieve your said goals. Make accurate predictions based on the current state of your business to set measurable goals for your digital marketing campaign.
You can communicate with your preferred SEO company in Singapore to discuss the details regarding your goals. In doing so, an SEO specialist will help you define your goals based on your budget, resources, and many other factors affecting your business.
2. IGNORING THE IMPORTANCE OF WEB DESIGN & DEVELOPMENT
Digital marketing is not exclusive to promoting your business with the help of ads, commercials, and content creation. One aspect of digital marketing that most people forget is web design and development.
Web design and development focuses on the creation of a high-quality website for your business. Without it, the point of launching your digital marketing campaign is non-existent. Implementing digital marketing strategies will render itself useless if your website runs poorly. You need to enhance the quality of your site to convert leads into sales.
Fortunately, most digital marketing companies in Singapore offer web design and development services to assist you in designing a fully-functional website. Requesting such services will help you in providing your potential customers with a user-friendly experience whenever they visit your website.
3. NOT CREATING A SOCIAL MEDIA MARKETING CAMPAIGN
When it comes to digital marketing, you have to cover a wide range of services, mainly social media marketing. Besides SEM and SEO services, social media marketing tackles the objective of attracting potential customers on social media platforms like Facebook, Instagram, LinkedIn, and many more.
The problem is that some people forget all about social media entirely, limiting their chances of launching a successful digital marketing campaign. Fortunately, you can team up with a social media marketing company in Singapore to come up with efficient marketing strategies. The company will help you in managing your marketing campaign while you focus on other parts of your business at the same time.
There is no good reason why you should avoid social media. Creating a social media marketing campaign will expand your online presence and allow you to engage with more potential customers.
4. NOT USING DIFFERENT TYPES OF CONTENT
Content marketing comes in many different ways. You can do blogging, a form of content marketing that focuses on sharing blog posts daily, weekly, or monthly. You can also share videos on social media depicting your products, services, or the business itself.
However, one common mistake is sticking to only one type of content. You could come across this mistake if you fail to explore other aspects of your digital marketing campaign. That is why planning ahead of time is such a vital part of your digital marketing strategy. Try identifying the many types of content that you could use for your campaign, such as:
Infographics
Blogging
Case studies
Press releases
Online courses
Videos
Podcasts
These are just some of the many types of content. Experiment with your content marketing campaign to see which variety of content is generating the most leads.
5. SPAMMING YOUR CUSTOMERS
The purpose of creating a digital marketing strategy is to engage with more people and try to convert them into loyal customers. However, doing so is much more difficult if you keep spamming your audience with unnecessary content. You will only discourage your potential customers from engaging with your business.
Avoid spamming your customers with emails, messages, and ads, or else they will get upset. Not to mention, it will harm your reputation, so you should avoid spamming at all costs. Instead, provide your customers with high-quality content from time to time. Know when to communicate with your customers and share your social media posts at the right time.
PREPARE YOUR JOURNEY TO SUCCESS
With so many mistakes to avoid, planning a digital marketing strategy will be challenging. Fortunately, you can seek help from a digital marketing company in Singapore that will aid you in your journey to success. Contact your preferred digital marketing agency today for more information about SEO, content marketing, and many more.
Hire an SEO company like MoversBoost that understands how to move your business up the search rankings. Learn why you should never settle for less than the best in Internet marketing services.